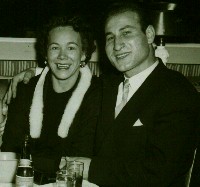 It started early fifties, Canada now home,
To a young Italian, decided to roam,
And through a friend, met a beautiful lady,
That caught his eye, his heart went crazy.
A barrier existed, the lad couldnt write,
New language spoken, not cause for fright,
A friend then became, a bridge of sort,
Transcribe loves words, from port to port.
The lad had a secret, and long to reveal,
To the lady his heart, did want to steal,
And later in time, when about to marry,
An age quite different, revealed the story.
You can imagine, she wasnt too thrilled,
Thought it through, loves heart was filled,
Winnipeg she left, with three kids in hand,
To new mining town, call home that land.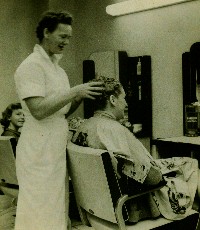 A beauty teacher, from where she came,
New business made, established name,
For woman came, from all surround,
Transform their styles, as Isabel found.
And later in years, forth child to nest,
And furniture store, that sold the best,
And places to see, and plans to fulfil,
Shared life together, original will.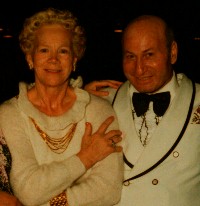 They say that time, is always a test,
To prove decisions, if they were best,
Five decades followed, for us admire,
The bond of love, that never tired.
And now at end, her long lifes road
We listen closely, friends stories told,
With reminisced laughs, and some tears,
She was admired, throughout her years.